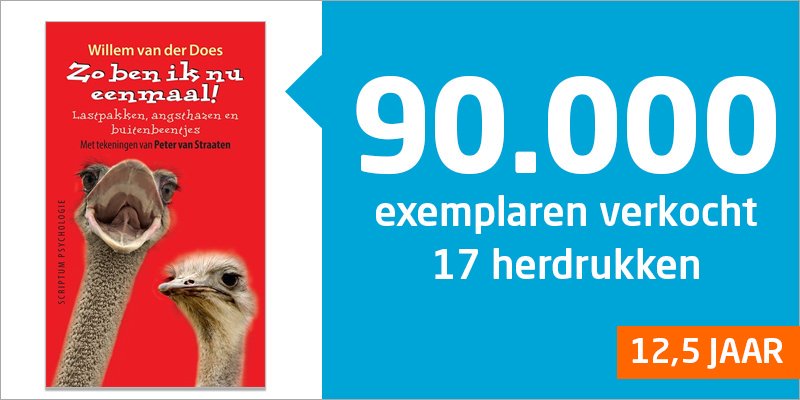 INMIDDELS MEER DAN 100.000 EXEMPLAREN VERKOCHT.
Sommige mensen raken door hun persoonlijkheid voortdurend in de knoei, of bezorgen hun omgeving enorme overlast. Deze mensen hebben wellicht een van de tien persoonlijkheidsstoornissen die de psychiatrie herkent. Niet veel mensen hebben zo'n stoornis, maar trekjes ervan heeft vrijwel iedereen. Die zijn dan ook heel herkenbaar – als je weet waar je op moet letten. Peter van Straaten blijkt er een sublieme radar voor te hebben. Met dit boek kunt u aan de hand van zijn tekeningen persoonlijkheidstypes leren herkennen, en leert u ook hoe het eruit ziet als het helemaal uit de hand is gelopen.
Dit boek schetst de soms tragische, soms hilarische aspecten van de menselijke persoonlijkheid en is geschikt voor studenten psychologie of geneeskunde, maar ook voor mensen die wel eens willen weten hoe psychologen en psychiaters naar hun cliëntèle kijken. Er worden echter ook omgangstips gegeven, waardoor dit boek nuttig kan zijn voor iedereen die prive of beroepsmatig wel eens met een lastig of moeilijk te doorgronden individu te maken heeft.
Bestellen
Recensies
Interviews
Cursus en coaching